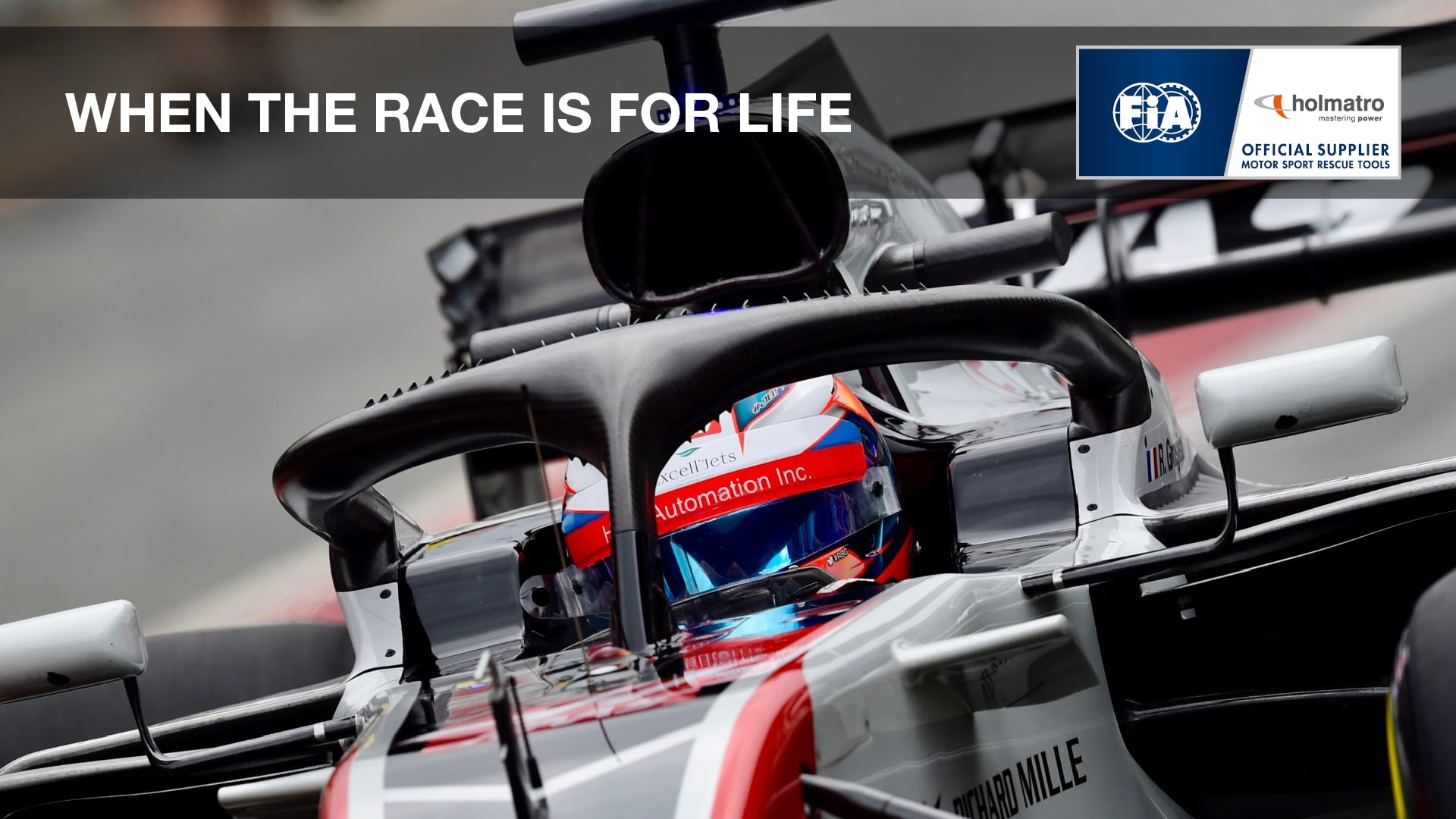 MOTORSPORT RESCUE SETS
Whether you are part of a motosport safety team responding to accidents on the race track, or a firefighter dealing with road traffic accidents, time is crucial for a positive patient outcome. Rescue operations are a race against the clock. And if you want to finish in time, you need to be well-prepared. Holmatro motorsport rescue sets help you with that. When the race is for life, you can count on our best-in-class rescue tools and support.
MOTORSPORT RESCUE SET RALLY
The Rally set is a comprehensive set of rescue equipment. It is similar to the kit that is used by public rescue organizations to deal with road traffic accidents.
Most rally races take place off-track and in remote locations.
With this selection of rescue tools you will be prepared for all possible scenarios that might occur during a rally race.


MORE INFORMATION
CAN WE HELP YOU ?
MOTORSPORT RESCUE SET CIRCUIT
The Circuit Set is based on the safety requirements of motorsport championships where all race cars have a titanium HALO driver protection system. Examples are Grand Prix races such as Formula 1 and Formula E.
The battery-powered cutter in this set has been tested and approved to cut the titanium HALO, should that be necessary to make room for driver extraction following an accident.


MORE INFORMATION
CAN WE HELP YOU ?
To be contacted by the FIA and obtain more information on Holmatro products
required fields *